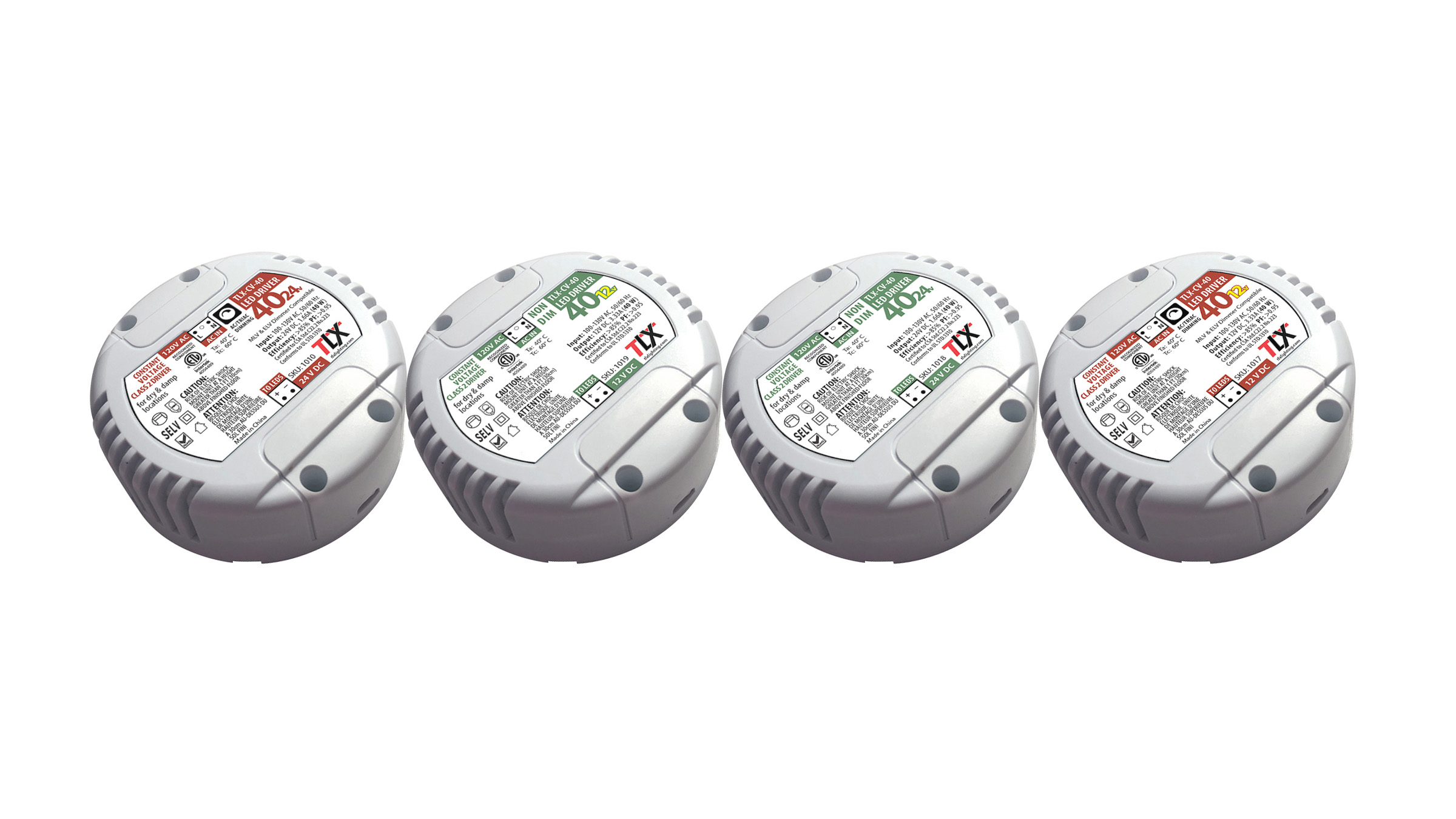 TLX Lighting
LED power supplies for flexible strips and lightbars
A Streamlined Power Supply Series
TLX brings you a new, streamlined LED power supply family that just works. They are specifically designed for powering LED flexible strips and LED linear bars, indoors and out.
The TLX family of hardwire Constant Voltage Class2 LED power supplies includes AC/Triac dimmable, 0-10V dimmable and non-dimmable versions with integrated wiring compartments, from 40 watts to 100 watts. Available in both 12V and 24V DC.
We even offer small "puck" drivers that fit inside common octagon junction boxes.
And, if you've ever tried to read the tiny text on a driver label, you know it's not easy. That's why ours are color-coded and designed for legibility at a glance. Red for AC/Triac Dimmable, Orange for 0-10V dimmable, and Green for non-dimmable.
We're looking out for you!
---